I borrowed this nail polish from my friend Vanessa and I can't believe that I don't own it because it's the kind of dark and vampy shade that I LOVE. Let's take a look at Lincoln Park After Dark from OPI.
Lincoln Park After Dark is described as where midnight meets purple and I couldn't agree more! It's such a dark eggplant shade that it looks black from a distance. And even up close, it's hard to tell that it's not black. And I LOVE IT!!!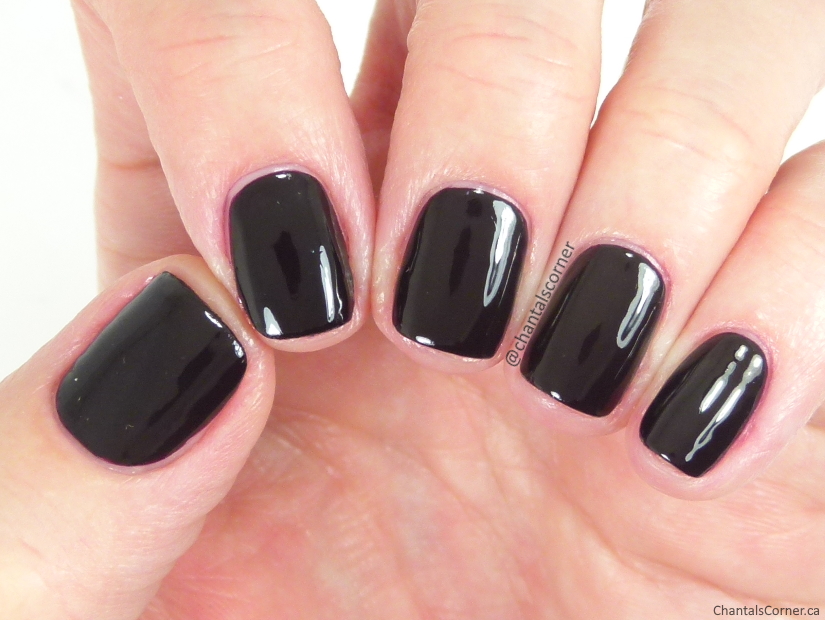 Even in the bright sunlight it keeps its darkness. In this next picture it seems to have a blue hue, but that's because of the blue sky reflecting in it. This picture was also taken five days after doing my nails so excuse the dry cuticles.
This is the kind of shade that makes my heart skip a beat. I mean, look at this beauty!
Are you into dark vampy shades like I am? Do you own this one?
– Chantal 🙂
You may also like…
Computer geek by day and super mom by night, Chantal loves to try products of any kind and share her thoughts with the world.