When I sat down to do my nails last week I was feeling quite bummed. I tried to cheer myself up with bright summer shades, but it wasn't working. So after two failed attemps I told myself to go where my true nail polish love lies: with dark vampy shades. When I spotted this OPI nail polish in the stash I received from my sister-in-law I immediately said "you're the one!" Let's take a closer look at Alcatraz… Rocks.
The brush is flat, which I absolutely love, and this one worked wonderfully!
Alcatraz… Rocks is a liquid sand nail polish that was part of the OPI Fall 2013 San Francisco Collection. It's a beautiful dark purple filled with micro glittery goodness.
This nail polish is almost fully opaque with one coat, but two coats give it more depth and oomph. And, being a textured nail polish, I don't need to add a top coat so it saves me time too. 🙂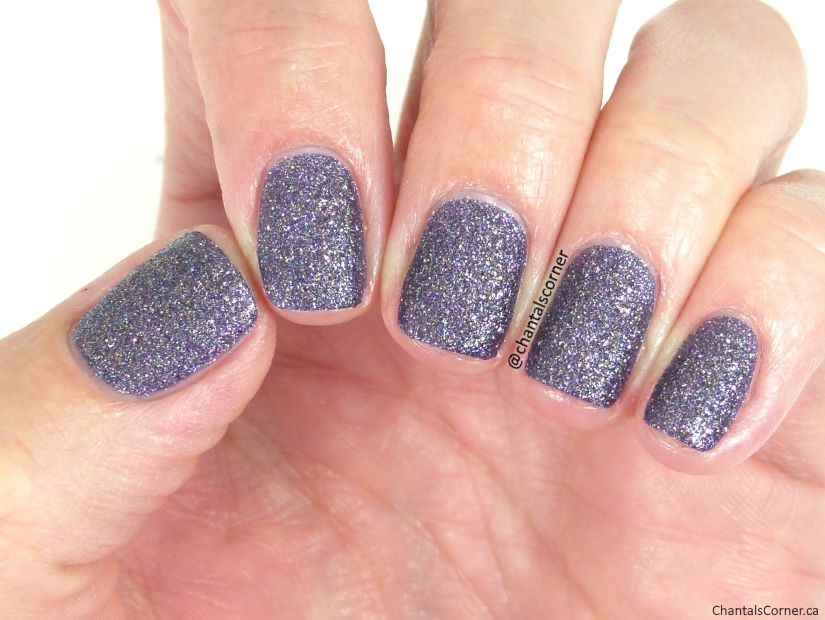 Here's a macro shot so you can see it up close.
This next picture is in direct sunlight.
It's always so hard to capture the sparkling effect of glitters on camera and none of these pictures do this nail polish justice.
They say that third time's the charm and in this case it sure was! Alcatraz… Rocks really hit the spot and helped lift my mood.
What nail polish shades do you prefer?
– Chantal 🙂
You may also like…
Computer geek by day and super mom by night, Chantal loves to try products of any kind and share her thoughts with the world.